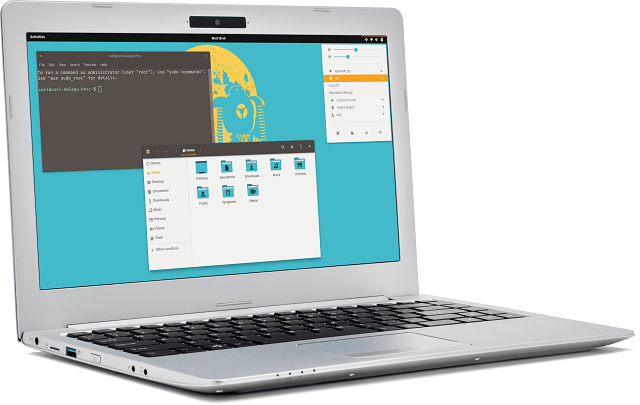 When Canonical announced the death of the Unity desktop environment, it sent shock waves through the Linux community. After all, Ubuntu is probably the most popular Linux-based desktop operating system and switching to GNOME was changing its trajectory. With Unity, Canonical was promising Ubuntu would be an OS that could scale from smartphone to desktop with a focus on convergence, and then suddenly, it wasn't. Overnight, Ubuntu became just another desktop distro — not necessarily a bad thing.
While this hit many people hard, computer-seller System76 was probably impacted the most. The company only sells machines running Ubuntu, meaning its entire customer base would be impacted by Canonical's decision. Not content with simply following Canonical and embracing vanilla GNOME, System76 has decided to take its future into its own hands. Today, the company releases the first alpha of an all-new Linux-based operating system called "Pop!_OS," which will eventually be the only OS pre-loaded on its computers. While it will still be based on Ubuntu and GNOME, System76 is tweaking it with its own style and included drivers. In other words, the company is better controlling the user experience, and that is smart.
"The Pop!_OS community is in its infancy. This is a fantastic time to engage with and help develop the processes and practices that will govern the future development of the operating system and its community. The team is currently opening up planning for the development roadmap, code of conduct, discussion forums, and the processes surrounding code contribution. Progress made on Pop!_OS has established an inviting, modern, and minimalist look and has improved the first-use experience including streamlining installation and user setup. Work on the first release, scheduled for October 19th, centers on appearance, stability, and overall tightness of the user experience followed by adding new features and greater customization ability," says System76.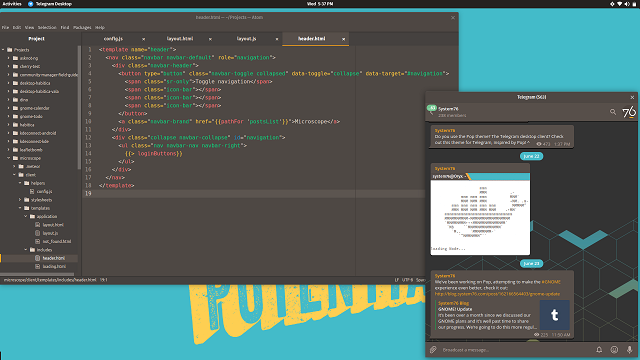 ALSO READ: System76 Galago Pro is the MacBook Pro alternative the Linux community has been waiting for [Review]
Carl Richell, CEO, System76 explains, "While our operating system and computers are great for any user, the ideas and features we develop for Pop!_OS will be squarely focused on the professionals and makers that use their computers to create. The project's overarching purpose, by which all work will be measured, is making the Linux desktop as productive as possible for the engineering, devops, and computer science fields where Linux excels."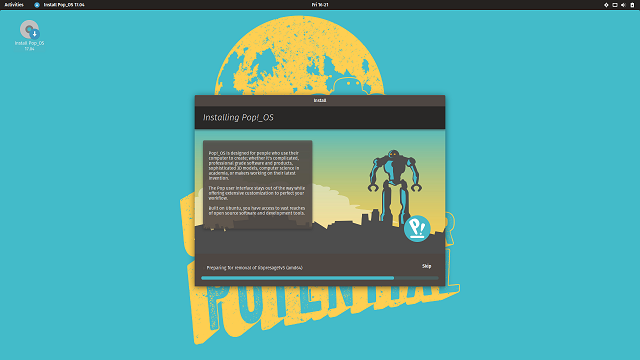 You can check out the project on GitHub here and download the alpha ISO here. The company has even set up a subreddit. If you are worried that System76 will be putting in a lot of effort that won't benefit the Linux community overall, don't. The company will be working to get its contributions into the Ubuntu upstream. In other words, everyone wins from Pop!_OS.
emember, folks, this is an alpha release meaning there could be bugs and the possibility of data loss. I would advise against installing this on a production machine (although it is probably fine). Keep in mind, despite the fact that this operating system is intended for System76 computers, it should run fine on any machine compatible with Ubuntu. If you don't own one of their computers but like their art style, you should give it a go. Heck, maybe you'll ending up buying a System76 machine as a result.
What do you think of System76's creation of a new operating system? Is this a smart move or is it further crowding the selection of distributions? Tell me in the comments below.
["Source-betanews"]