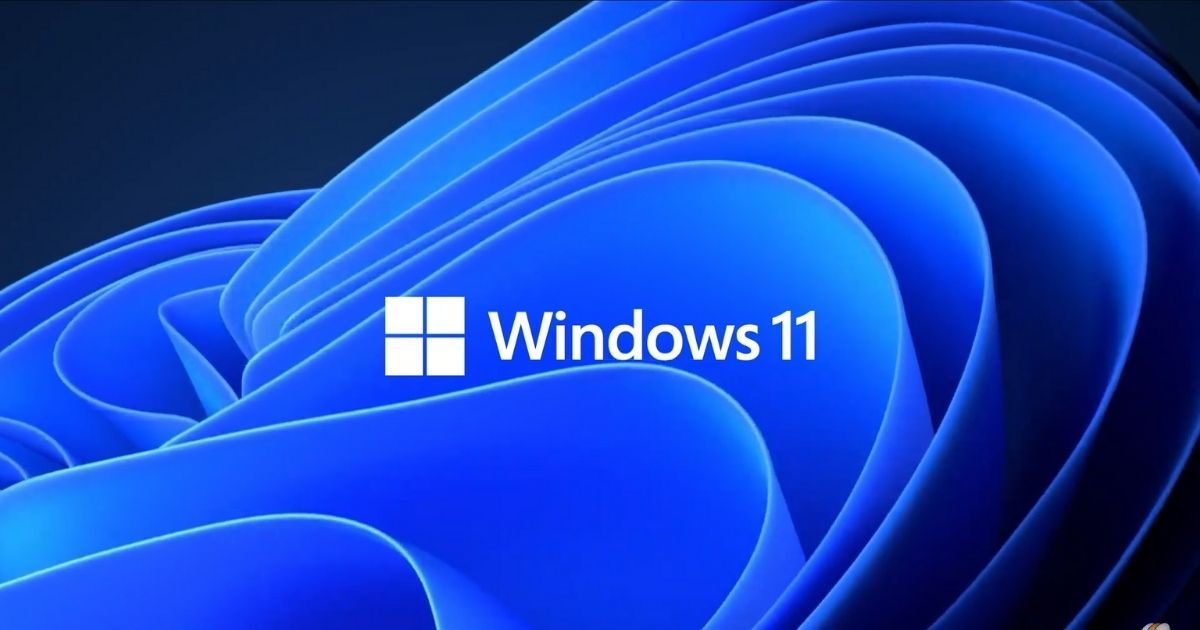 Microsoft unveiled the next big version of its desktop operating system—Windows 11—last month. The new version of Windows comes with a ton of new visual changes, UI improvements, and improved performance. In the Windows 11 operating system, the Start Menu and icons in the Taskbar are centrally aligned. There are Widgets, too. It also includes an updated notification centre and Quick Settings panel. Windows 11 also includes a newer File Explorer UI, various themes, a new startup sound, and a ton of other improvements. Microsoft has already released two Windows 11 Insider Preview Builds for the Dev Channel, which means that you can try it out before its final public build is rolled out.
We have installed Windows 11 Insider Preview Build on our PC, and we are going to discuss all the changes and improvements that the new operating system brings in this article. We will also list the Windows 11 Minimum System Requirements and the pricing of Windows 11.
Windows 11 System Requirements
Microsoft has announced that you need at least a 1GHz dual-core processor, 4GB of RAM, 64GB storage, DirectX 12 compatible graphics, and Trusted Platform Module (TPM) version 2.0 for the installation of Windows 11But do note that Windows 11 only supports all Intel 8th generation and AMD Zen-2 processors. Additionally, Microsoft has confirmed that Windows 11 will require TPM 2.0 chips. Below is the list of requirements you need to have if you want to install Windows 11 on your laptop or PC.
Processor
1GHz or faster with 2 or more cores on a compatible 64-bit processor or System on a Chip (SoC)
RAM
4GB or more
Storage
64GB or larger storage device
System Firmware
UEFI, Secure Boot capable
TPM
Trusted Platform Module (TPM) version 2.0
Graphics
Compatible with DirectX 12 or later with WDDM 2.0 driver
Display
High definition (720p) display that is greater than 9-inch diagonally, 8 bits per colour channel
Internet Connection & Microsoft Account 
Windows 11 Home Edition requires internet connectivity and a Microsoft Account to complete device setup on first use.

Switching a device out of Windows 11 Home in S mode also requires internet connectivity.

For all Windows 11 editions, internet access is required to perform updates and to download and take advantage of some features. A Microsoft account is required for some features.
Windows 11 Price
Windows 11 is free to all those who are upgrading from Windows 10. Technically, it is free to everyone who is upgrading from Windows 8 as well. However, they first need to upgrade to Windows 10 before finally upgrading to Windows 11 on their existing machine. Microsoft has not revealed the pricing of Windows 11 for those who are buying a new copy for a new PC.
Windows 11 Features: Visual & UI Changes, New Start Menu, New Taskbar, Widgets, File Explorer, & More
Visual Changes
First, let us talk about the new visual changes that are included in Windows 11. In this newer operating system version, Microsoft has moved the Start Menu to the centre of the Taskbar. Additionally, when you open the Start Menu, you will notice that Microsoft has scrapped Live Tiles which were among the main attractions of Windows 10. The Start Menu has been overhauled completely. It now displays the Recommended section that lists recently opened files from your PC and other devices like your smartphone and tablets (files opened in OneDrive). Apart from the Start Menu, the Taskbar is also aligned to the centre and has new animations.
Apart from the Start Menu and the Taskbar, the Notifications and Quick Settings panel have been redesigned as well. You can access the Notifications Panel by clicking on the Date and Time section in the bottom right corner of the Taskbar. You can also open the Notifications Panel is by pressing the WIN + N button combo on your keyboard. If you want to head over to the Quick Settings panel, you have to press the WIN + A button combination. In Quick Setting, there is volume control, audio devices selection, Wi-Fi, Bluetooth, Battery Saver mode, and some other toggles. Additionally, you can add or remove toggles from the Quick Setting panel with the help of the pencil icon.
File Explorer, which is a major part of any Windows operating system, has been redesigned as well. Windows 11 brings a cleaner look and a brand-new command bar to File Explorer. Gone is the old-looking Ribbon-style menu. Microsoft also has designed the Context Menu that can be accessed by right-clicking in File Explorer or on your desktop.
The completely redesigned Settings application offers new Windows 11 themes and startup sounds. These sounds are slightly different, depending on whether your Windows theme is in Dark Mode or Light Mode. Microsoft mentions that the sounds in Windows 11 have been designed to be lighter and more atmospheric.
Widgets
Windows 11 features a widget panel that slides out from the left. If you want to open the widget on Windows 11, you will find the Widget icon placed right next to the search option. You can also open the Widgets section by pressing WIN + W keys. The Widget panel is basically the same as News and Interest section on the Windows 10 Taskbar. The updated widgets in Windows 11 can display calendar entries, finance updates, latest news, photos from OneDrive, sports, Microsoft To-Do tasks, weather, and more. You can personalize the widget experience by adding or removing widgets, re-arranging, resizing, and customizing the content. Right now, Windows 11 only features widgets from Microsoft, but third-party widgets could be coming in the future iterations of the operating system.
Multitasking
Microsoft is adding Snap Layouts, Snap Groups, and Virtual Desktops to Windows 11 to provide a more powerful multitasking experience. If you want to open the Snap Layout, you will need to hover your mouse over any window's maximize button to see available snap layouts, and then click on a zone to snap the window to. You can also access Snap Layouts with the keyboard shortcut key combo WIN + Z. You can even snap at least 2 apps on your screen with the help of Snap Groups. Apart from this, if you want to switch to other apps on windows or create a new Virtual Desktop, you can do it by pressing WIN + Tab keys. You can even customise the backgrounds for each of your Virtual Desktops.
Not only that, but Microsoft is also making window management easier for multi-monitor setups. If you use a multi-monitor setup, Windows 11 will remember which windows were opened on which monitors. When you unplug your additional monitors from your PC, the windows spread across them are minimised to the main display. When you connect additional monitors again, the windows go right back to them as they were arranged earlier. It means that you don't have to arrange windows across multiple monitors every time you plug or unplug the monitors in your multi-monitor setup.
The New Microsoft Store & Amazon Appstore
The Microsoft Store is getting overhauled with Windows 11. Additionally, apart from the design changes, Microsoft is adding more apps to the Store, which is exciting. Apart from games and UWP apps, the new Microsoft Store also includes Electron apps, Java apps, PWAs (Progressive Web Apps), React Native apps, Xamarin apps, and even Android apps. Yes, you read the right. Windows 11 can run Android apps. Android apps are installed via Microsoft Store's Amazon Appstore integration. However, Microsoft said that you can also sideload Android apps via APK. Running Android apps on Windows 11 has been made possible with the help of Intel's Bridge technology.
Some popular apps like Adobe Acrobat Reader, Canva, OBS Studio, WinZip, and Zoom have already been listed in the new Microsoft Store. Microsoft mentions that the new Microsoft Store changes are also coming to Windows 10. The company said in a blog post that it has created the Microsoft Store from the ground up, making space for more content, keeping the user experience simple and responsive.
Microsoft Teams Integrations & New Chat App
In Windows 11, Microsoft is integrating Microsoft Teams natively. Users can connect with their colleagues and family members via chat, video calls, and voice calls directly from the Taskbar. Additionally, if the person you are connecting to on the other end hasn't downloaded the Teams app, you can still connect with them via two-way SMS. Microsoft Team has reached a 145 million active user base back in April 2021, thanks to the massive growth and work from home trend following the COVID-19 pandemic. Because of the growing popularity, Microsoft is introducing new changes and making it easier for people to use the Microsoft Team on their Windows computers easily. Here's what Microsoft has to say in a blog post regarding the Microsoft Team integration:
For Windows 11 Home users, there is a new Chat app that is powered by Microsoft Teams, and it includes instant messaging, group messaging, video calling, group video calling, voice calling, and group voice calling.
Apart from these changes, Microsoft is also making the typing experience better on Windows 11 as it is now introducing 13 new themes for the touch keyboard, including three hardware matching themes that match the Microsoft Surface colours. Apart from the keyboard changes, Microsoft has also enhanced the voice typing launcher and gesture control in Windows 11. Here's a list of new multi-finger gestures that you can try on a Windows 11 computer's touchscreen or Microsoft Precision trackpad:
Three-Finger Gestures:
Swipe Left/Right: Quickly switch to the last used app window.
Swipe Down: Go back to the desktop (if you follow it with a swiping up, you can restore the app windows).
Swipe Up: Open Task View to browse all app windows and desktops.
Four-Finger Gestures:
Swipe Left/Right: Switch to the previous/next desktop.
Swiping Up/Down: Same with three-finger gestures.
Windows 11 Release Date
As mentioned earlier, Microsoft started rolling out Windows 11 Insider Preview to the Dev channel at the end of June 2021. However, you need to note that the first Windows 11 Insider Preview build has some bugs and issues, and it is not advisable to install the current beta build on your main work computer. You can read the whole list of bugs and issues which Microsoft has officially listed in the first Windows 11 Insider Preview post here. It is said that the official rollout of Windows 11 will happen sometime in October 2021, just before the holiday season.
["source=onsitego"]