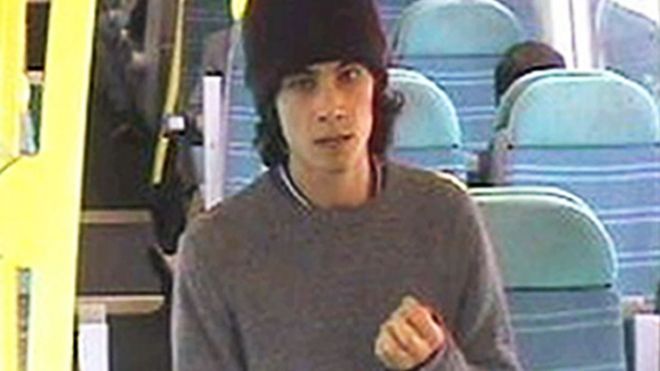 Ahmed Hassan's bomb partially exploded on a London Underground train on 15 September, injuring about 50 people.
A jury at the Old Bailey took just a day to find the 18-year-old, from Surrey, guilty of attempted murder.
The Iraqi teenager had been referred to the government's deradicalisation programme prior to the attack.
Hassan, who arrived in the UK as a child asylum seeker, claimed to immigration officials that he had been groomed by the Islamic State group and "trained to kill".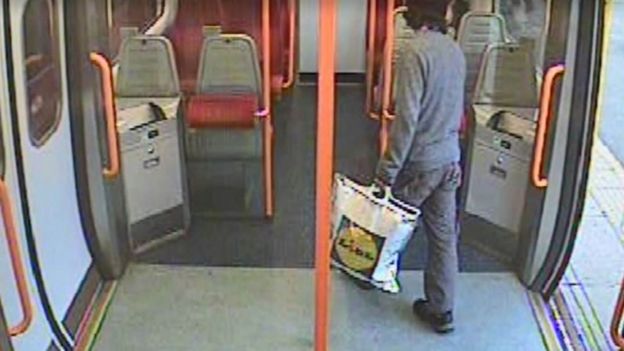 The BBC understands that while a local official from the government's Prevent counter-extremism programme was brought in to look at his case in early 2016, Hassan did not receive any deradicalisation support for months.
He was eventually referred to specialists to try to change his mindset – and he had not been given the all-clear by the time he carried out the attack.
The Iraqi fantasist who wanted attention
Security minister Ben Wallace said: "It is clear that there are some lessons to be learned in this particular case.
"The police and local council have conducted an internal review into how it was handled and we are working with our partners to review the findings and to identify where further improvements can be made."
Surrey Police and Crime Commissioner David Munro said there were "opportunities missed" in preventing Hassan from carrying out the attack.
He told BBC Radio 4's World at One programme: "As far as Surrey is concerned, it is obvious we were too slow – all the organisations involved."
After the verdict, the judge, Mr Justice Haddon-Cave, told the court Hassan had been found guilty on "overwhelming evidence" as the teenager sat with his head bowed and gave no reaction.
Hassan built his bomb in the home of his foster parents in Sunbury, Surrey, while they were away. From there, he travelled on a mainline train to Wimbledon station and then left the device, which had a timer, on a westbound District Line train.
It partially exploded at 08:20am after the train arrived at Parsons Green Station, leaving 23 people with burn injuries and 28 suffering crush injuries in the aftermath.
Hassan had got off the carriage at the preceding station and went on the run. He was caught the following morning at Dover.
'Rolling fireball'
The bomb, made from 400g of TATP explosive that Hassan had mixed himself, was packed with 2kg of screwdrivers, knives, nuts and bolts.
Witnesses recalled a loud bang and a fireball rolling across the ceiling of the carriage. One passenger was burnt on their face and limbs and others were injured as they tried to run away.
During his defence, the former media student told jurors he had only wanted to cause a fire because he was "bored and stressed".
But Metropolitan Police Commander Dean Haydon described Hassan as "devious and cunning" during the trial, saying the teenager hid his plans from Prevent workers in Surrey.
He said it was "only through good fortune" that the bomb did not fully explode, adding: "If it had, without a doubt we would have been dealing with many fatalities."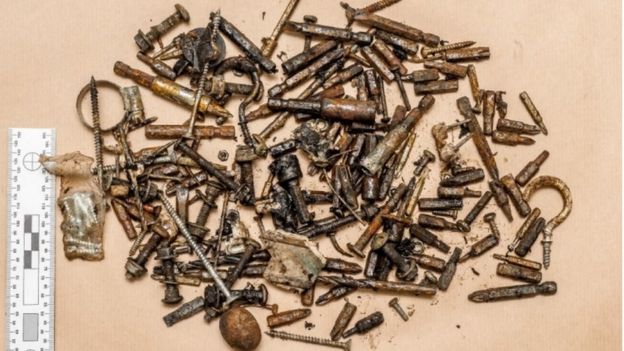 The trial heard that Hassan arrived in the UK in a lorry after having spent time in the migrant camp in Calais known as the Jungle and he was referred to Surrey County Council's social services – a standard procedure for unaccompanied child asylum seekers.
In his January 2016 immigration interview, the teenager told officials he had been in contact with the IS group and had been "trained to kill". Care workers at the home where he was initially placed reported these concerns.
A local Prevent officer visited a week later – and the county's Prevent "Panel" – a team of experts who assess what to do with each reported case of extremism, decided in February that Hassan should receive specialist deradicalisation support.
The BBC understands it may not have started before the end of July. Hassan's foster parents were not aware of the concerns that he harboured extremist views.
Following the verdict, Surrey County Council apologised, saying its work "wasn't as good as it should have been" in helping to stop individuals from being drawn to terrorism.
A spokesman from the council also said sorry to his foster parents – describing Hassan's case as "difficult" and in "tough circumstances".
Source:-BBC