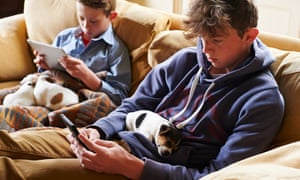 Why do social media sites such as Instagram, Twitter, Facebook etc deem children 'adults' in the vast and dangerous world of technology? My 14-year-old is engaging in a toxic relationship with a girl on Instagram. I am not allowed access to his account as it is protected by their user privacy protection agreement. How can a mother have their child's account removed?

Earlier, I helped my son create a Gmail account for school purposes. I was not aware back then that there was something called Google Family Link. He used the account without any problems for years, but he has changed the password. There is explicit content in his emails that I need to get access to. As with Instagram, I cannot contact anyone at Google via phone, live chat etc, and helpful links keep sending me around in circles. How can I take back the account I created? Julia
The British government sets a minimum age for some things, such as drinking, driving and voting. It doesn't have a minimum age for online activities. According to Ofcom (2015), 67% of five to seven year olds, 91% of eight to 11 year olds and 98% of 12 to 15 year olds use online services, and there are "walled garden" services – Moshi Monsters, Disney Club Penguin, CBeebies – that target much younger users than your son.
The government recognises the risks of being online, but still hasn't implemented roughly half the recommendations in Dr Tanya Byron's report, Safer Children in a Digital World, released 10 years ago. And as she has just pointed out at the NSPCC, Instagram, SnapChat and WhatsApp didn't even exist in 2008.
As things stand, most social networks and email services are American, and they work to an American law known as the Children's Online Privacy and Protection Act (Coppa). Free services make money by profiling users for advertising purposes. Coppa requires verified parental consent (VPC) for the collection of personal information about children under 13. It's simpler and cheaper for services to ban under 13s, and remove any it finds, than to obtain that consent. Instagram has a removal form.
The European Union, which strives for better privacy protection, tried to increase the age requirement to 16. However, after lobbying, the EU decided to allow individual countries to set their own age of consent and, as you would expect, the UK opted out. As a result, the UK is governed by the American law as implemented by Facebook, Instagram and the rest.
These companies would make no profit from losing a legal user, and removing your son's accounts would incur a cost. You can guess how likely that is.
Talking to you or answering your questions would incur a much greater cost, so that's not likely either.
If you have 2.13 billion active users – which Facebook does – and 10% of them have one question per year, you would need to hire enough staff to answer 4mquestions a week. That's not feasible for a free service.
Who controls the phone?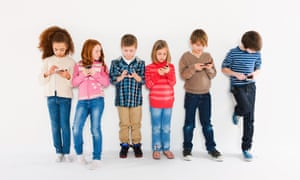 Very few adult services allow parents to set up child accounts. The exceptions include Microsoft, which offers child accounts in Microsoft Windows, and Google, which offers Family Link for recent Android phones (mostly version 7 and later) and Apple iPhones (iOS 9 and later), as long as you live in the US, Ireland, Australia or New Zealand. The drawback with Family Link is that you'd have to set up a new Gmail account for your son.
However, you will only be able to access your son's current Facebook, Instagram and Gmail accounts if you have physical access to his phone, and you know the password, if any. (I'm assuming he stores the passwords to other services on his phone.)
You will have to persuade him to agree to this.
Once you control the phone, you can install a parental-control program. There are quite a few of them, including TeenSafe, NetNanny, My Mobile Watchdog, Qustodio, Mobile Guardian, MMGuardian and OurPact. Mobile Spy and PhoneSherrif are Android only. Some anti-malware vendors also offer control programs. Examples include Norton Family Premier, AVG Family Center, and ESET Parental Control.
Most programs are available in free versions, but you will probably need to pay a monthly or annual subscription to get the controls you want.
Unfortunately, I have not looked at any parental control programs for well over a decade, so I can't help you pick one. Some Ask Jack readers may have recommendations below. Make a shortlist of programs that offer the functions you need, then search for online reviews.
Note also that there are many other communications and social networking programs besides Instagram, Twitter, Facebook and Gmail. Nowadays many children use WhatsApp, Facebook Messenger, SnapChat, WeChat, Kik, and Ask.fm. Some may use Viber, Line or even QQ. Most use YouTube. There are also lots of free alternatives to Gmail.
Even if you control his phone, your son may be able to access services via other devices such as PCs and tablets, either at home or at friends' houses. In most cases, he can set up new accounts using any fake name or pseudonym he wants, a made-up birthday, and other spurious details. Few sites apart from Facebook try to enforce a real names policy.
Few free sites have a way of checking someone's age, and asking for a credit card number or government-backed ID would just stop people from signing up. Amusingly, the domain name that the UK Council for Child Internet Safety (UKCCIS) suggested to "stay informed about the development of a public standard for age verification by the British Standards Institute" – http://www.agecheckstandard.com – is currently for sale for $1,795.
Network blocking
An alternative sanction would be to block access to sites that you don't want your son to use.
Most British internet service providers offer age-related filtering services, which are supposed to stop under 18s from seeing harmful content. Mobile network operators also provide filtering, and the largest UK networks may apply it by default to new phones. You usually have to be an age-verified adult bill payer to change this.
The Open Rights Group's Blocked website says it has detected more than 600,000 sites that have been blocked by one or more of BT, Virgin, Sky, Vodafone, EE and O2. Many are ridiculous, including ClassicFM and the Chartered Society of Physiotherapy.
Unreliable as their filtering may be, network-level blocking does help some parents, though it won't solve your problems.
However, you can get better family filtering by using OpenDNS, and this also allows you to block specific sites such as Facebook and Instagram. How-To Geek has an illustrated guide, How to Use OpenDNS on Your Router, PC, Tablet, or Smartphone.
DNS is the internet's domain name system. It translates memorable names (such as Facebook.com) into the numerical IP addresses (such as 69.63.176.13) used to navigate to internet sites. Usually, your ISP will provide your DNS service, but OpenDNS Home offers a free alternative.
Normally, this will only change the DNS when the phone is using wifi. However, there is an Android app that claims to change the DNS for the mobile data network as well. I have not tried it, and can't confirm that it will work with your network, or at all.
If you take these routes, you may be in for an extended game of Whac-A-Mole. It would be better to work towards a negotiated social solution, rather than a technological one.
Have you got a question? Email it to [email protected]
Since you're here …
… we have a small favour to ask. More people are reading the Guardian than ever but advertising revenues across the media are falling fast. And unlike many news organisations, we haven't put up a paywall – we want to keep our journalism as open as we can. So you can see why we need to ask for your help. The Guardian's independent, investigative journalism takes a lot of time, money and hard work to produce. But we do it because we believe our perspective matters – because it might well be your perspective, too.
I appreciate there not being a paywall: it is more democratic for the media to be available for all and not a commodity to be purchased by a few. I'm happy to make a contribution so others with less means still have access to information.Thomasine F-R.
If everyone who reads our reporting, who likes it, helps fund it, our future would be much more secure.
Source:-.theguardian.