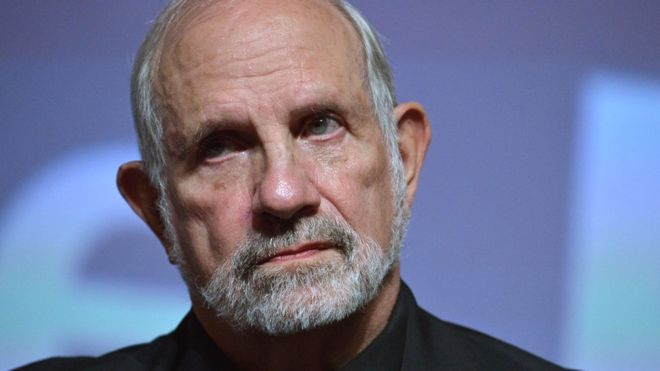 De Palma, who directed the horror movie Carrie and the crime film Scarface in the 1970s and 80s, is "following it very closely", he told AFP news agency.
Mr Weinstein has been indicted on charges of rape and other counts of sexual abuse after handing himself in to New York police last week.
His lawyer has said he denies the charges against him.
"I know a lot of the people involved," De Palma, 77, said in an interview with AFP in Paris, adding: "I've heard stories over the years."
He said that directors have to "get actors' confidence and their love" and that "to violate it on any level is just to me the worst thing you can do, just because of your gluttony or your lust".
Weinstein scandal: Who has accused him of what?
What next after first charges filed?
Timeline: How the story unfolded
Hollywood has been rocked by allegations against Mr Weinstein, with a large number of women coming forward to say they were sexually harassed or assaulted by the film mogul.
Last week, Mr Weinstein was arrested and charged with rape, a criminal sex act, sex abuse, and sexual misconduct. The charges relate to incidents involving two women: one identified by her lawyer as the former actress Lucia Evans; the other unnamed.
These are the first criminal charges to be brought against Mr Weinstein, who denies non-consensual sex and is expected to plead not guilty.
'Horror film with a sexual aggressor'
De Palma said that the script, which he has been discussing with a French producer, would aim to tackle such abuse in the industry "although my character will not be called Harvey Weinstein".
"But it is a horror film, with a sexual aggressor, and the story will take place within the film industry," he told French newspaper Le Parisien.
De Palma also said that the #MeToo movement, the campaign against sexual harassment and abuse, could fundamentally change the subjects of movies and how they are produced.
"It will be interesting to see when women start controlling the aesthetic, what is going to happen," he said.
"It would be interesting to see if their gaze is so much different than ours. Because a lot of movies are about the male gaze, what the male sees."
What has #MeToo actually changed?
Watch: 'I was Weinstein's number one target'
Weinstein sued for 'damaging' career
Mr Weinstein could face up to 25 years in prison if convicted of rape or a criminal sex act, officials have said.
His arrest and charging was welcomed by his accusers, with the actress Rose McGowan hailing it as a "significant moment".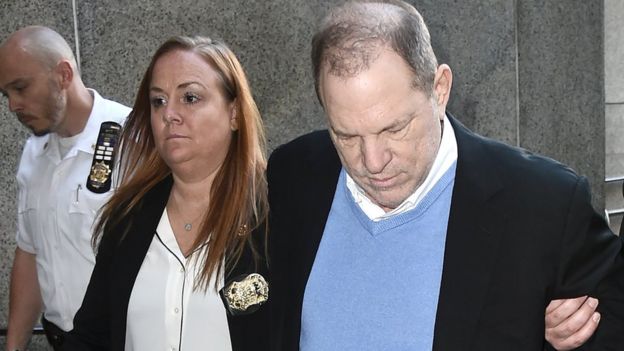 source:-.bbc.c