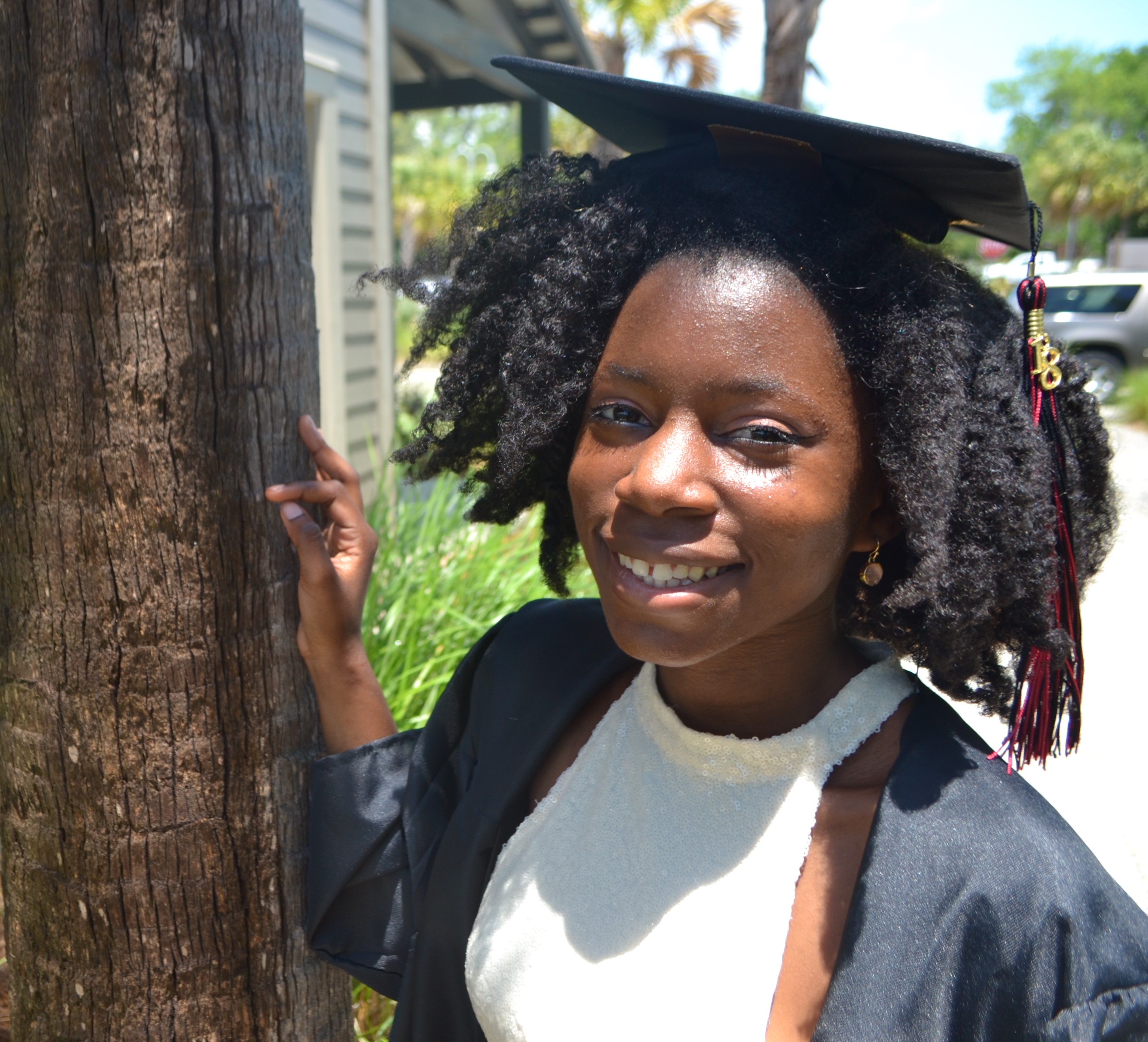 A full-service digital agency specializing in web design, app development, corporate branding, and digital marketing in Montclair—is thrilled to announce the recipient of its inaugural $2,500 scholarship for women in computer science and computer engineering. Kaylin Moss, 18, of Charleston, SC was awarded the women's specific web design and development scholarship this week after demonstrating academic excellence and a talent and passion for computer science and web development.
"After taking a web design and development elective my sophomore year of high school, I fell in love with computer science," Moss wrote in her application essay. "I hope to develop websites, apps, and softwares that positively impact humanity by tackling a variety of pertinent issues. My career will help open the dialogue about environmentalism, stereotypes, and gender inequality among others. In addition, I plan to use computer science to help solve these issues."
According to the nonprofit, Girls Who Code, only 24 percent of computer scientists are female, and that number is in jeopardy of shrinking. To help close the gender gap in technology, Lform Design launched an annual scholarship program for young women pursuing a career in computer science or computer engineering. This $2,500 scholarship will be awarded to one rising or currently enrolled female college student each year.
"As an African American female, I struggled with self-efficacy as it pertains to computer science," Moss wrote. "In my school, my computer science classes were mostly caucasian males. In the media, famous computer scientists were again, mostly caucasian males… The lack of diverse representation in my spheres of socialization led me to believe few African American females succeeded in computer science."
This lack of diversity only challenged and inspired Moss to persevere—and with unbridled success: Moss is an active member of organizations and extracurriculars including National Beta Club, Art Club, band, and the Exceptional Warriors and Advanced Placement Academy. Her leadership is exemplified as the Bee Club President, an Exceptional Warriors Board Trustee, and the National Honor Society Historian. Moss' outstanding performance in academics is further demonstrated by her ability to maintain a minimum GPA of 4.25, her list of honors and AP classes, and awards including a National Scholastics Silver Key for writing. Moss will be attending Gustavus Adolphus College, a selective, private liberal arts college in St. Peter, Minn.
"As a NJ-based web design company specializing in custom web and app development, we see first-hand how our industry is a male-dominated field: We only have one female in our office," said Lform Design Owner and Creative Director Ian Loew. "Because we want both men and women to thrive in this line of work equally, we created this annual scholarship to encourage more female coders and computer scientists to join the computing workforce. We are delighted to award the inaugural scholarship to Kaylin, who is an exemplary student of computer science and the future of web development."
Lform Design is now accepting applicants for the company's 2019 web design and development scholarship for aspiring female computer scientists and computer engineers. Eligibility includes a commitment to pursuing an undergraduate or graduate degree in computer science or computer engineering; the female student must also be enrolling or currently enrolled in an accredited four-year college or university or two-year college on track to transfer to a four-year school. The selection committee consists of the Lform team. The deadline to apply is April 15, 2019. The scholarship recipient will be announced May 15, 2019.
source:-benzinga