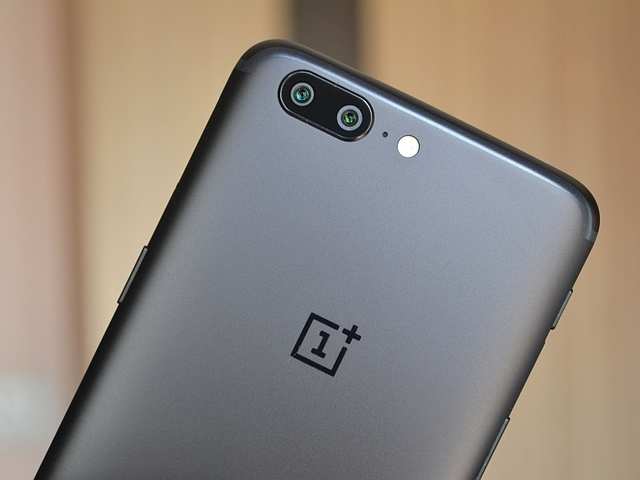 NEW DELHI: In a push to ramp up its retail presence and make its smartphones and accessories reach out to more users across India, OnePlus India has chosen Croma as its offline retailer for OnePlus devices. Vikas Agarwal, general manager, India, revealed the news to Gadgets Now in a telephonic interview. The tech firm, which shot to fame within a span of few years, will be making its current smartphone line up (OnePlus 5 and OnePlus 3T) available at select Croma stores in India.
Agarwal said that OnePlus will be making its devices available at Croma across 10 tier-1 cities as a part of phase-1. The venues include Devarc Mall in Ahmedabad, Belapur, Lower Parel Phoenix Mall and Vasundhara (Juhu) in Mumbai, Jubilee Hills in Hyderabad, Pimpri in Pune, South Ex and DLF Mega Mall in Delhi NCR and Indraprastha in Bangalore.
READ ALSO:
OnePlus is launching a special edition of OnePlus 5
While this move is a part of the company's phase-I plan, Agarwal said that OnePlus will make its devices available to 100s of other premium Croma stores in future. Users can get their hands on the devices starting September 19. This is also the company's first major offline venture on a global level.
The aim behind the move, as mentioned by the company's India general manager, is to complement their online presence. "While we continue to expand through kiosks and opening Experience Stores in large cities, we wanted to create more such touchpoints in other cities as well." He said that the company chose Croma because of "the customer focus they have". Agarwal added that the partnership allows them to increase OnePlus' footprint in a short span of time. "Croma is probably one of the most sophisticated and mature brands as compared to other retail chains […] Croma is the closest equivalent of Amazon in the online world."
It was mentioned that the company won't open stores at every location as it intends to focus on the consumer experience rather than merely increasing their retail presence. The company intends to stick with Amazon India for its online sales and that the devices won't be available to order from Croma's online store.
Agarwal told Gadgets Now that "from the brand's perspective there won't be any difference in the online and offline stores." The offers users will see online will also be available at Croma stores. In addition, Croma could also introduce its own offers in the coming months, given the festive season is just around the corner. The retailer will also be having a few offers on OnePlus devices for customers starting next week (19th onwards).
Users buying OnePlus devices from authorised Croma stores can also get in touch with them for damage repairs or device support.
As we mentioned above, users can buy the OnePlus 5 ( review ) and the OnePlus 3T smartphones from Croma stores. They will also be able to get their hands on OnePlus accessories, confirmed Agarwal. Users, however, might not get older handsets such as OnePlus 3 as they've reached their shelf life. OnePlus 3T may also phase out from stores in near future.
As for its own Experience Stores opening in other cities, Agarwal mentioned that the company is currently 'exploring' the idea. He did not reveal as to where exactly the firm will be opening the next Experience Store in India.
["Source-gadgetsnow"]