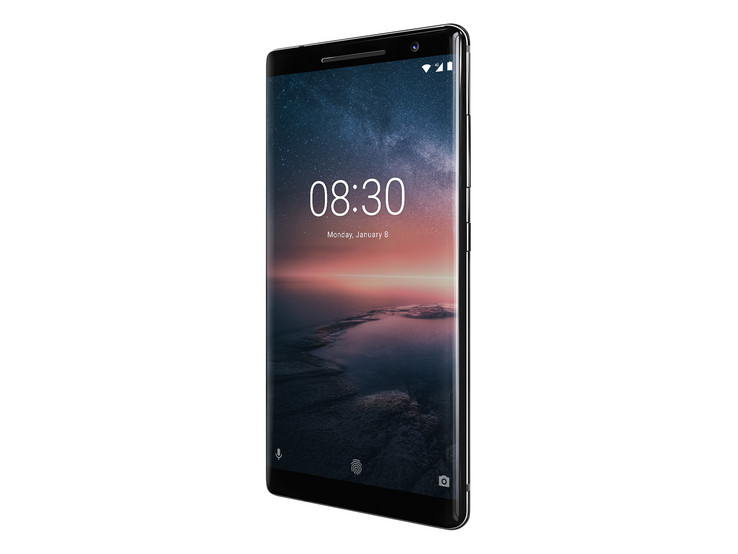 HMD Global, the home of Nokia phones, has announced that the Nokia 8 Sirocco will now begin receiving the latest Android operating system, Android 9 Pie.
With the Android 9 Pie upgrade arriving on the Nokia 8 Sirocco, and the Nokia 8 also joining the family of Nokia smartphones running Android 9 Pie, a total of six Nokia smartphones now run the latest Android OS, giving users access to the latest features from Google.
The Android 9 Pie update ensures that Nokia smartphones improve with time, thanks to intuitive AI which learns user habits to ensure the most effective and efficient experience.
The Nokia 8 Sirocco is an ultra-compact device blending Nokia's premium craftsmanship with effortless performance. It takes creative storytelling to a new level, with its ZEISS optics and perfectly tuned acoustics.
Nokia 8 Sirocco users using Android 9 Pie will enjoy improvements to their smartphone experience based on their daily phone use. This is due to features like predictive system navigation, which adjust and anticipate each user's personal needs.
Other new features of Android 9 Pie which will benefit Nokia 8 Sirocco users include App Actions and Digital Wellbeing, brand-new features exclusive to Android One devices and Google Pixel phones.
Key features of Android 9 Pie
App Actions – Helps you get things done faster by predicting your next move and displaying the right action on your phone
Slices – Identifies relevant information of your favourite apps to make them more easily accessible when you need them
Adaptive Battery – Uses deep learning to understand usage patterns and prioritise battery power on important apps
Adaptive Brightness – Automatically adapts phone brightness by learning from your interactions
New system navigation – Features a single home button that provides intelligent predictions and suggestions (user enabled)Digital Wellbeing features:
Dashboard – Highlights screen time and phone usage including how many times device has been unlocked and number of notifications received
App Timers – Set time limits on app usage
Wind Down and Do Not Disturb – Set a daily schedule to get your phone ready for bed. Your screen fades to Grayscale, while Do Not Disturb silences notifications for a restful sleep. You can activate Do Not Disturb anytime you want to disconnect
["source=itnewsafrica"]