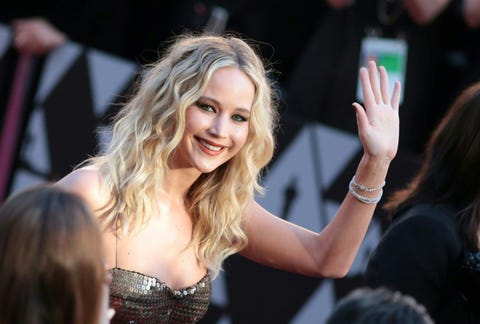 Jennifer Lawrence has revealed that, after years of publicly eschewing social media, she is, in fact, on one of the main platforms.
In a new interview with InStyle, the Red Sparrow star dramatically announced that, whilst she's on social media, she refrains from actively contributing.
'I'm on it. But I'm a voyeur: I watch, I don't speak,' the 28 year-old stated.
She continues: 'There is always so much backlash. So many people are listening and paying attention, and they have so many opinions about absolutely everything. I really don't want to welcome that unless it's absolutely necessary. I don't want to put myself out there for no reason. Unless I'm promoting something or something really burns my onions, you won't hear from me.'
Back in 2014, the blonde told BBC Radio 1's old host Nick Grimshaw that she would never get social media, 'If you ever see a Facebook, Instagram or Twitter that says it's me, it most certainly is not.'
The star explained, 'the internet has scorned me so much that I feel like it's that girl in high school that I'm like, "Oh, you want to talk about her? Yeah I'll do that!" Take my hoops off, I'm ready to go.'
We're now frantically searching for J.Law's Instagram and Twitter presence.
Source:-elle.c