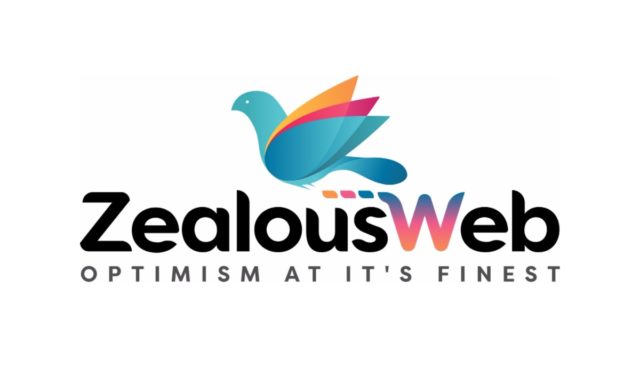 Recently we had a chat with Mr. Kandarp Bhatt, the CEO of Zealous Web Technologies, about the challenges a new startup faces during its early stages.
Among his personal insights, Mr. Bhatt also explained how his company is helping these startups in reaching new grounds.
Here is an excerpt from the interview.
I understand that ZealousWeb Technologies has been in the business for quite some time. What were some of the notable factors responsible for the company's growth?
Well, various factors have helped us reach where we are today, but the most important among them is 'customer loyalty. We have an utterly good customer retention rate. Some of our clients and strategic partners have been working with us since 2003, a year that marks the beginning of our journey. Since we are discussing technology, let me tell you that we work a lot on open source technologies.
What, according to you, are some of the biggest challenges in the digital transformation space in India and worldwide today?
Since different organizations have different requirements, the formation of an effective digital transformation strategy remains the biggest challenge for most companies. Implementation of the same strategy for every company is impossible. To develop a powerful digital transformation strategy it's crucial to analyze the culture of the organization.
However, to do that, the management has to invest a lot of time and effort. Still, unfortunately, they always fall short of it because of their busy schedules wherein they need to focus on their clients' requirements, and also have to be responsible for cracking new business deals. And even if the digital transformation strategy is defined, it then becomes a challenge to find the right leadership team to implement it.
Apart from that, handling employee resistance toward change is also a big challenge. Embracing automation and digitization requires a lot of discipline. Everyone involved needs to work on various things related to their work–life.
Whether you talk about changing roles, changing departments of specific employees, or an overall change in the organizational structure, they are all part of embracing automation and digitization. Apart from that, budget restrictions are also a big challenge.
In your opinion, which industry can get the maximum benefits by using digital transformation in the coming future?
Well, various industries can benefit from digital transformation, and some of them include health, media, finance & insurance, wholesale trading, and professional and local services.
 I see that you have a repertoire in 'web design,' what are some of the notable features that make your service stand out?
The most important factor that helps us distinguish from the rest is we offer human-centric digital marketing solutions. We focus on designing and developing conversation-friendly (interactive) websites.
A new start-up benefiting from your services? Can you please explain it using an example?
We can help start-ups kick-off by finalizing the domain name, sketching the product, or designing a prototype for them as it's essential to start rather than to start right always. In any case, if they need any help with incorporation, we direct them to the right people.
We can help them by providing remote workers, which is always a very flexible and cost-effective solution for any start-up. We are part of a highly professional network, and we help start-ups connect with the right co-founders, which is very crucial. When we see our clients with a half-baked idea, we help them grow it. We make sure that the concept is fresh and unique, and is relevant for humanity, which is essential for the success of any start-up. We will provide 360-degree support. It means we not only help them in fine-tuning the idea, but also assist them in implementing it, and provide ongoing support/maintenance for it.
One of the best examples that I can give you in this context is
CONCIERGE – The eCommerce Marketplace App. It is a Doha, QATAR-based start-up. It was quite a challenging project as it was tough to gather the information about the competitors because there were rarely any competitors that catered to this specific market. We have helped them create the prototypes for the website and mobile app by studying and analyzing the crucial features of e-commerce apps. We also assisted them by setting up vendors and online payment solutions.
Startups On The Daily
According to a recent report, the National Capital Region of New Delhi has emerged as the leader in terms of emerging startups. The report was conducted by the Delhi-NCR chapter of TiE, a global not-for-profit organization, and consulting firm Zinnov.
At a time when the Indian government is struggling to maintain a steady growth rate, new emerging startups could be a part of the solution.
What is your startup story? Let us know in the comments below.
["source=fossbytes"]