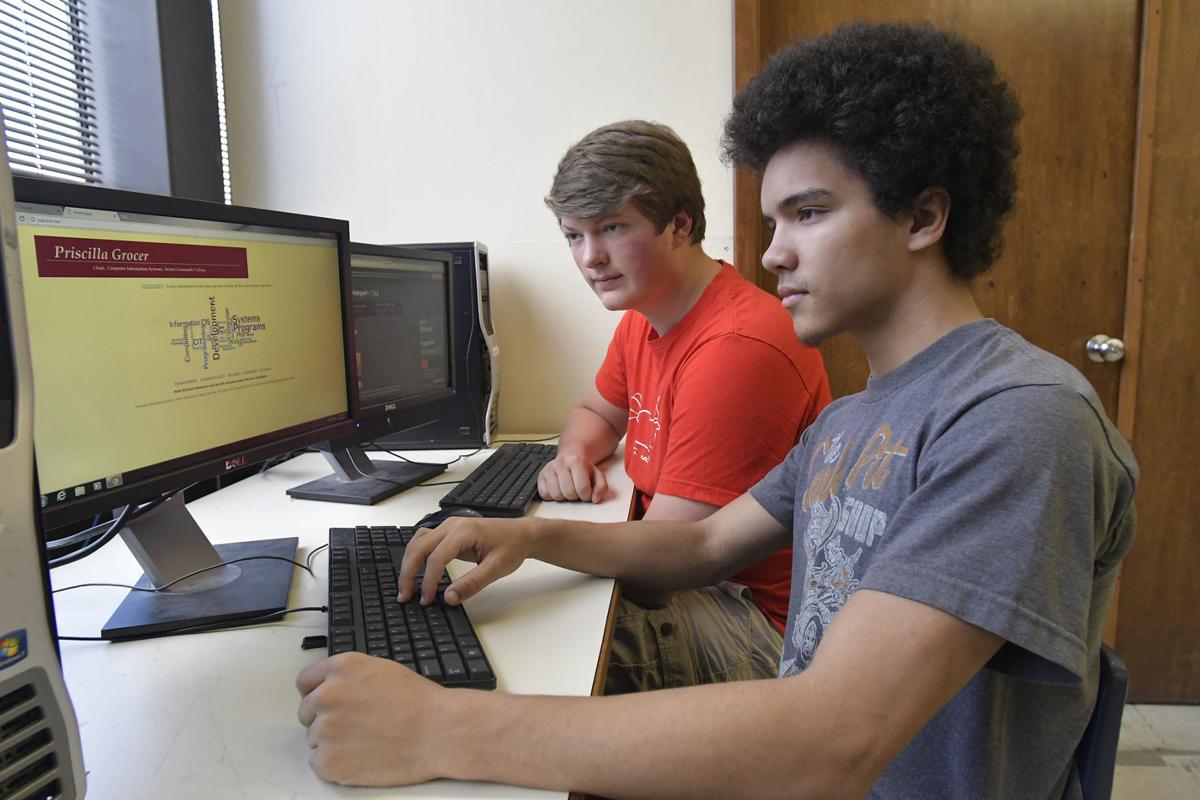 ATTLEBORO
Computer information students from Attleboro High School dominated a recent web design competition sponsored by Bristol Community College.
Two-student teams of Attleboro juniors won first and second place in the competition that attracted students from throughout Southeastern Massachusetts.
Zion Armour and William Harmelink won the challenge with classmates Colby Goyette and Benjamin Tibnan coming in close behind.
At class on Wednesday, Armour and Harmelink said they learned a lot from the program.
They said the challenge was to use different computer languages to write codes to replicate a series of eight websites they were shown.
"At first I was leery of it, but it was definitely a learning experience," Armour said.
Harmelink said he knew most of the languages he was required to use, but he did not consider himself fluent in them until the competition.
Teacher Frank Balcarcel said he started entering students in the competition as soon as he came to Attleboro High four years ago after seeing its benefits at another school.
He said knowing how to write codes and create websites prepares students for a number of jobs in the field.
Principal Bill Runey said the wins in the competition reflect highly on the career and technical education department at Attleboro High.
"Our CTE program continues to be a vehicle for our students to have relevant experiences. Mr. Balcarcel has provided them with an engaging opportunity that has prepared them to be competitive beyond the walls of AHS," he said.
["Source-thesunchronicle"]