Altice has updated the offering to its Optimum and Suddenlink subscribers in the United States. The Altice One Operating System 2.0 offers new features, including the ability to watch network recordings on its mobile app and live show restart on more than 20 additional networks.
The update comes a year after Altice USA introduced its cloud-based platform, Altice One, following its acquisition of the Cablevision and Suddenlink cable businesses.
Calling it an operating system may not be the most consumer friendly approach, but it perhaps reflects the reality that customers are used to regular upgrades of their mobile phone software and that this brings new features.
"The Altice One OS is an ever-evolving platform, focused on simplification through innovation," reads the copy on the Optimum and Suddenlink web sites. "The new OS 2.0 includes enhancements and features catered to your needs that elevate the quality and ease of your entertainment experience. Increased mobility, new apps, and more 4K content are just the beginning."
Altice One OS 2.0 delivers live television, digital video recording and video on demand, including 4K video, in a compact home hub that also provides WiFi and home phone service.
It includes the ability to watch digital video recordings stored in the network cloud on the Altice One mobile app.
With the restart feature, viewers that miss the beginning of a programme can watch from the start even if they have not set it to record. The feature is available on a number of networks for those served by Optimum, including A&E, History Channel, Lifetime, Viceland, FOX News, FOX Sports 1, FX, and the National Geographic channel.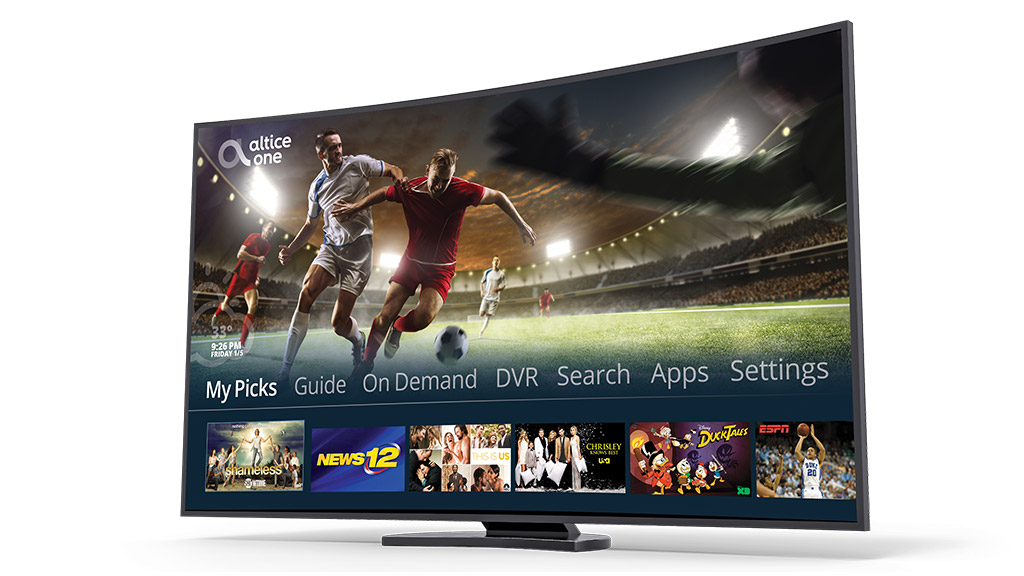 Altice USA reported the loss of 20,700 Optimum television customers and 7,000 Suddenlink subscribers in the third quarter of 2018. The services have 2.31 and 1.02 million subscribers respectively. Between them they have lost 107,400 subscribers in 12 months, or just over 3% of their base.
However, Altice USA is investing in upgrading the user experience to retain its customers, integrating other services like Netflix and YouTube and adding features like voice search.
Meanwhile, Altice Europe is also focussed on improving customer experience.
In France it had its best quarter for customer acquisition since 2005, with 166,000 net additions to its fixed line customers, including 64,000 on fibre.
In Portugal its fixed base grew for the fourth consecutive quarter, with 8,000 net additions.
Patrick Drahi, the founder of Altice, said the comp["source=forbes]any continues to benefit from the best practices of its different assets worldwide, including its experience in the United States.
["source=forbes]