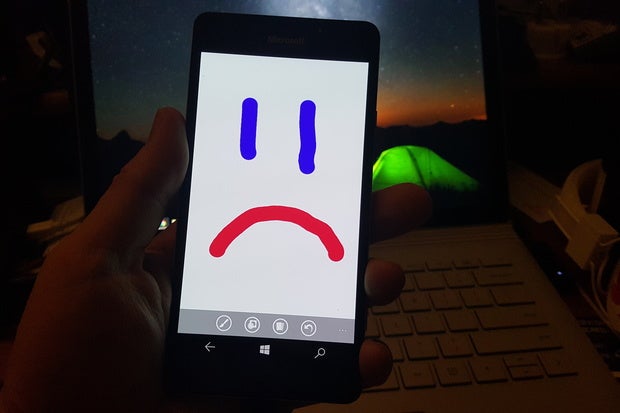 Sales of Windows smartphones plunged 76% in the second quarter, plummeting from 8.2 million in 2015 to less than 2 million this year, researcher Gartner said today.
The dramatic decline was more fallout from Microsoft's botched acquisition of Nokia's handset business, the writing off of more than $10 billion and the subsequent decision to back out of the consumer smartphone market.
According to Gartner, global sales of Windows-powered smartphones in the June quarter came to just under 2 million units. In a filing with the U.S. Securities & Exchange Commission (SEC) last month, Microsoft put its smartphone sales at around 1.2 million. The difference between Gartner's and Microsoft's numbers — about 750,000 smartphones — represented what the former believed other device makers sold during the quarter.
As recently as May, Microsoft executives again asserted that the company wasnot giving up on homegrown smartphones, even as they acknowledged that they needed to better focus their efforts.
But the decline of Windows smartphones portrayed by Gartner was stunning. In 2015's June quarter, Microsoft's operating system powered 2.5% of all smartphones sold. Twelve months later, Windows' share of sales had collapsed to less than six-tenths of a percentage point.
Microsoft had initially pinned hope on Windows on smartphones as the way to grow the operating system's share on devices of all kinds, even though it was a steep uphill battle against Google's Android and Apple's iOS. But Windows never cracked the 5% mark as measured by Gartner and its research rival, IDC.
In the end, Windows' share on smartphones, or on devices overall, became mostly moot as Microsoft turned from that metric and instead focused on growth in its cloud-based services.
[Source: CW]