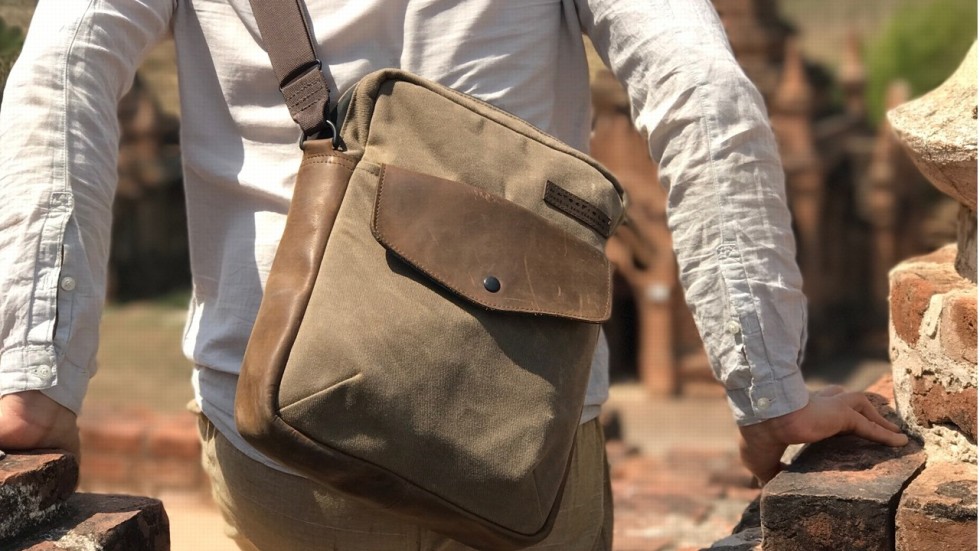 Whatever people say about the importance of work-life balance, most of us living in big cities spend a significant part of our lives at our jobs. But all work and no play may actually reduce productivity, so here are five gadgets and items of gear that not only work well in the office but also help you relax and unwind when off duty.
Razer Blade Stealth Ultrabook
If you are looking for a ultra-portable laptop that you can also use for a serious bout of gaming in the evenings, then you have to check out the Razer Blade Stealth Ultrabook.
Five gadgets for cleaner air in your home and fewer pollutants in your lungs
Powered by an 8th-generation processor chip from Intel, the latest iteration of this 13.3-inch laptop from gaming tech firm Razer is slim and lightweight, making it perfect for lugging between conference rooms and meetings.
What sets the laptop apart is its high-definition, multi-point touch screen for easy navigation around Windows 10 and a power-sipping IGZO display that gives it a 10-hour battery life to last through a typical work day. The individually backlit keys with fully customisable colours and lighting effects is additional icing on the cake.
When at home, simply plug the Ultrabook into the Razer Core V2 eGPU (external graphics processing unit) to turn the device into a desktop-class gaming system. The eGPU enclosure lets you slot in the latest graphics card from AMD or Nvidia and experience blistering frame rates that are practically on par with powerful desktop gaming machines.
Granted, the Core V2 will set you back another US$499, and you do have to purchase the graphics card separately. But there's nothing quite like the satisfaction of gaming on the company laptop – assuming you can persuade your boss to pay for one.
Price: HK$12,999 (US$1,650) (laptop) + HK$3,799 (Razer Core V2)
Plantronics Voyager 6200 UC
This device is a Bluetooth neckband headset with earbuds that you can wear the entire day at work. Plantronics' "clear talk" technology, which takes the form of four built-in omnidirectional microphones with enhanced noise cancelling, promises optimised conversations with minimal background noise. Pull out the earbuds when having a face-to-face conversation or attending a meeting and put them back in when the neckband vibrates to alert you to an incoming call – so no more frantic hunts for misplaced earpieces.
It's easy to stay connected with the Voyager 6200 UC – the headset pairs with up to eight devices and can connect to any two at the same time. This means that you can pair gadgets such as your laptop, tablet, smartphone or other Bluetooth-enabled devices without worrying about bumping anything off the list. Moreover, support for powerful Class 1 Bluetooth gives it a range much greater than the 10 metres of most such devices.
The included hard case is designed to protect the headset beyond the confines of the office, while the noise-cancellation technology lets you block out the worse of peak-hour traffic on the commute home. And while music playback can't beat top-end headphones, vocals do shine and bass is respectable. Importantly, the built-in 350mAh battery has enough juice for up to 16 hours of playback.
Price: US$299.95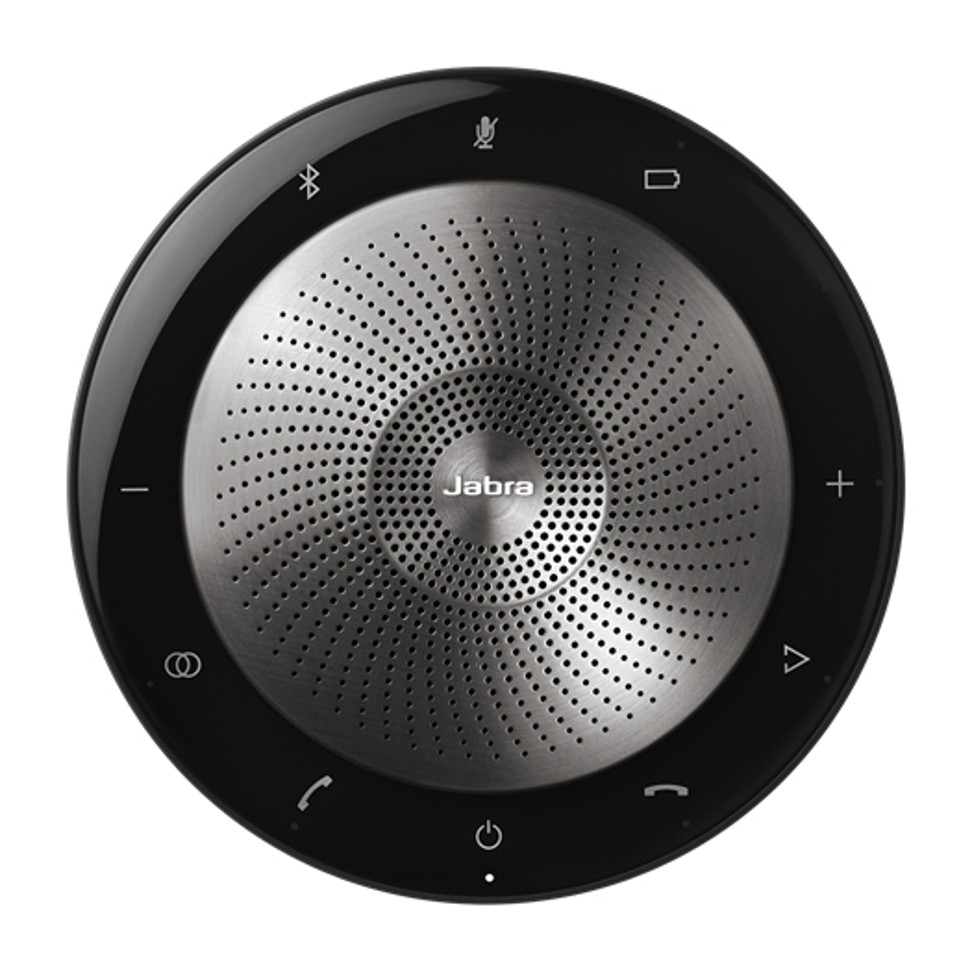 Jabra Speak 710
The compact Jabra Speak 710 looks more like a consumer speaker than the serious business speakerphone that it is. The beautiful device is designed with a built-in omni-directional microphone with the ability to pick up sounds from any angle for hiccup-free conference calls. Moreover, the portable Bluetooth speakerphone is equally adept at playing music and blends in well both in the boardroom or hotel room.
The device comes with a built-in kickstand and one-metre-long USB cable with integrated cable guide. For the rare times when you encounter a laptop without Bluetooth capability, Jabra has also seen fit to include a USB-based Bluetooth dongle which sits unobtrusively in a specially designed slot at the back of the device. An included carry pouch made of soft memory foam offers some modicum of protection when on the move, though it probably won't give much protection from drops.
The speakerphone is certified to work with a variety of VoIP applications including Skype and delivers up to 15 hours of battery life before having to be recharged.
Finally, you can pair two Jabra Speak 710s to host more users, or for stereo music playback. It's the perfect reason to convince your boss to get a few of them for the company.
Price: HK$2,319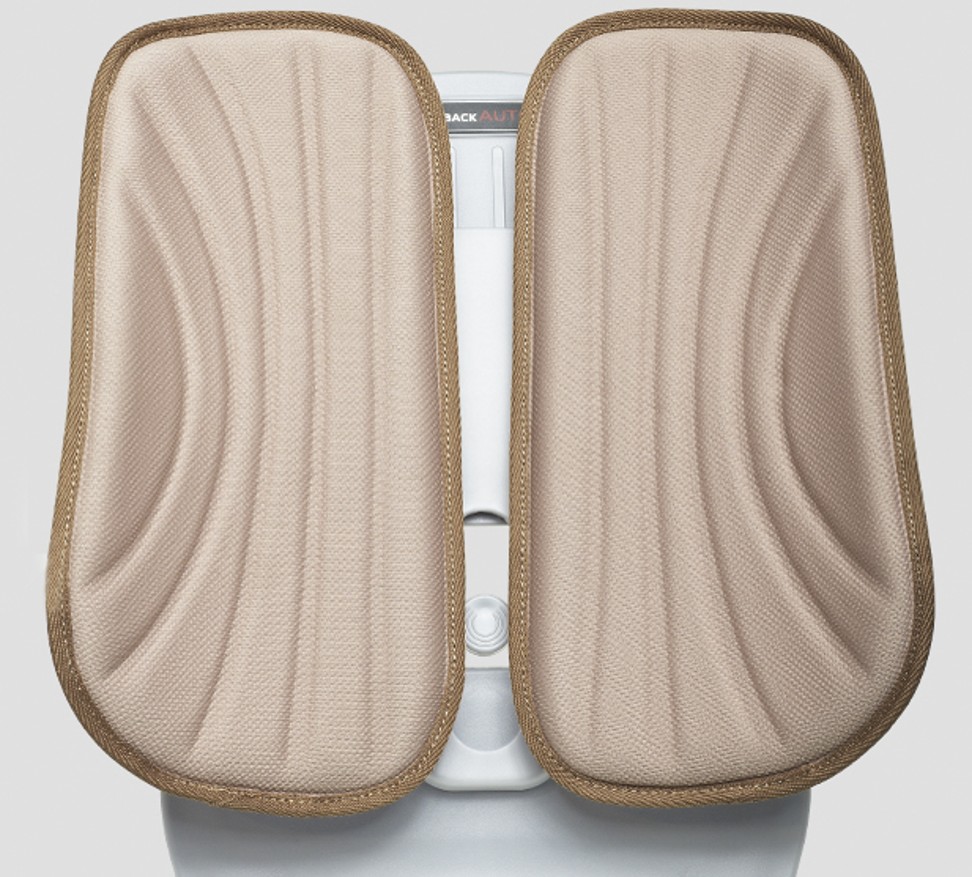 Duorest Backrest
The Duorest Backrest is a chair adaptor that works with an existing office chair to better support your back as you slog away at your desk.
Ergonomically developed, the dual backrest component is designed to distribute pressure across the left and right back muscles to hold the back firmly without exerting pressure on the spine. A built-in buckle fastens the adaptor to the back of the seat for a secure hold without wobbling.
New at CES 2018: five tech gadgets for business and leisure travellers
Strategically placed lines etched along the backrest help maintain comfort by circulating air, and the whole thing can be adjusted higher or lower for proper support depending on your height and preferences. The backrest itself is wrapped by a soft fabric suited for long hours in the office and is offered in a variety of colours.
Unlike a full-fledged ergonomic chair, the relative portability of the Duorest Backrest means that you can probably sneak it home for your gaming sessions on the Razer Blade Stealth laptop.
Price: HK$1,000
Bolt Crossbody Laptop Bag
This laptop bag from San Francisco-based WaterField is a vertical messenger bag designed to keep your laptop and other technological knick-knacks safe inside fully padded compartments when on the go.
Available in either tough ballistic nylon fabric or waxed canvas, the bag has a main compartment that is water resistant and protected by splash-proof zips. The result is a slim bag with built-in straps that is classy enough to bring to the office and sufficiently rugged for your weekend escapades.
Unlike some laptop bags designed to fit in everything the minimalist Bolt Crossbody is designed to hold just your essentials – such as a laptop or tablet, smartphone, wallet, keys and probably a pair of headphones folded flat. When you need a bit more space, though, strategic cut-outs and a magnetic closure on the front pocket give it the leeway to hold additional items without sacrificing its sleek appearance.
source:-.scmp