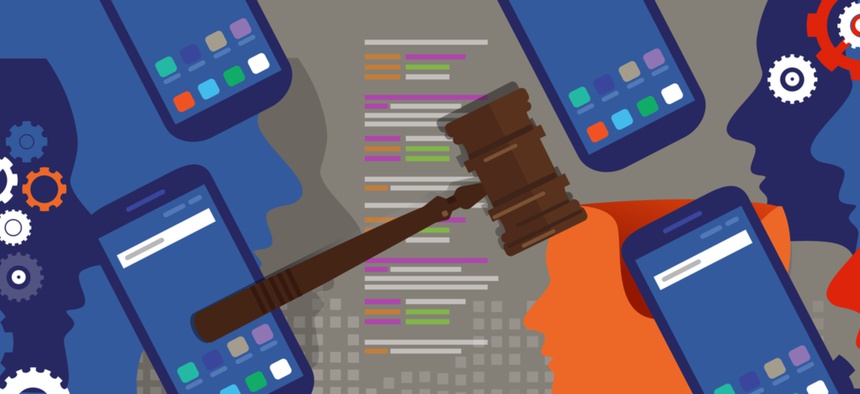 The Army's Criminal Investigation Command conducts extensive probes into threats against the military branch and its personnel. This week, insiders unveiled their intent to glean new mission-relevant evidence through the forensic analysis of social media posts.
According to a solicitation published Thursday, CID aims to acquire access to "social media exploitation" services.
"The [software-as-a-service] solution shall be web-based with subscription [services] to support [the] organizations' ability to quickly unlock the value of social media and big data to assess risk, respond to threats and discover actionable intelligence," officials wrote in a statement of the work regarding the potential procurement.
As the Army's primary investigative organization, CID said it hones in on all felony crimes that are relevant to the branch. The document notes that insiders engage in information collection for sensitive and serious violations of the law, the analysis and dissemination of criminal intelligence, protective service operations, forensic laboratory support, records maintenance, logistics security, force protection and beyond.
To support its efforts, the CID wants 62 separate subscriptions—57 that are basic and five that are enhanced—to software licenses that will provide "secure and legal social media threat detection and risk mitigation." The basic requirements listed call for a software service that provides "interactive datamining capabilities," allows for at least 250 queries per day, and will cover at least 70 web-based international platforms including Twitter, Facebook, Instagram, VK, LinkedIn, Discord, Gab, Telegram, SoundCloud, Myspace, Google+—and many more. An official told Nextgov Friday that "due to security and operational reasons," CID presently has no plans to share further details about the exploitation service or how it will be used.
The service will be administered from the CID's headquarters in Quantico, Virginia, but will be accessed by Army officials across the United States and abroad. Interested vendors are asked to submit their quotes by Feb. 3.
["source=nextgov"]