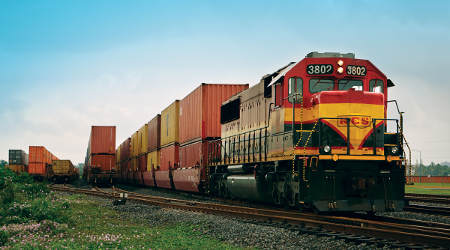 Transportation holding company Kansas City Southern (KCS) in the US has partnered with CloudMoyo (CM) to modernise its Management Control System (MCS), which operates the city's railroads.
Following the partnership, KCS will deploy the CloudMoyo Rail Transportation Management (CRTM) system, which was developed on the CloudMoyo Transportation platform.
The new system will use the scale of the Microsoft Azure cloud, as well as analytics and artificial intelligence to enhance operational efficiency.
KCS will begin the deployment of this system in phases over the next three years following the testing of all its features.
KCS operations support senior vice-president and chief information officer Mike Naatz said: "KCS' vision is to consistently be the fastest-growing, best-performing, most customer-focused transportation provider in North America.
"This initiative supports our performance and customer-focused efforts. This partnership and deployment of the CRTM system will help KCS achieve new levels of operational efficiency."
This cloud-based CRTM system is expected to help KCS fulfil current and future requirements, as well as avoid lengthy deployment schedules and costly infrastructure investments.
It will also enable the KCS teams to work more effectively across key railroad functions such as rail operations, service planning and design, interline settlement, revenue management, waybill management and asset management.
CloudMoyo president and CEO Manish Kedia said: "KCS is recognised as an innovative, customer-focused leader in the rail and transportation industry.
"We are thrilled to partner with them to transform their rail transportation management foundation through the application of CloudMoyo's next-generation cloud, analytics, and artificial intelligence technologies."
source:-railway-technology.