HTC has announced that it has selected a total of 26 technology startups as target investment partners under its Vive X incubation project for further expansion of its virtual reality (VR) and augmented reality (AR) ecosystem.
Since the founding of its VR ecosystem in July 2016, HTC already made equipment investments in over 80 companies.
The 26 companies are mostly developers of VR and AR technologies and supply chain players, according to sources at HTC.
With HTC's new generation Ultra HD Vive HMD devices expected to become available in 2018, the expansion of the ecosystem will enhance HTC's VR business operation, said the sources.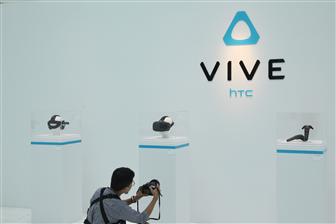 HTC expanding its VR ecosystem
Photo: Digitimes file photo
["Source-digitimes"]